We are excited to announce a partnership with IT Labs, a partnership that helps expand our service offering and also adds another step towards becoming a one-stop agency.
"Hipther Agency is built to include a platform of services that aim to help startups, mid-size companies, and even big companies gain the relevant exposure they need to increase their brand awareness. Among the services, we are happy to start offering scaling tools which come under the form of outsourcing services. IT Labs has over fifteen years of experience in the field and has accumulated a wealth of knowledge and skills, making them the perfect partner for our clients and future partners", stated Zoltán Tűndik, Co-Founder, Co-Owner and Head of Business at Hipther Agency.
"When you have a business partner with whom you share the same vision, passion and have smooth cooperation, you know you've hit the jackpot. I can honestly say, that in Hitpher, we found that, and much more. I'm sure that in future we're going to accomplish many great things together", added Kostandina Zafirovska, General Manager of IT Labs.
The newly offered services include:
Consultancy & technical strategy
Innovative solutions development
Big data & data science solutions
Cloud & DevOps
Mobile apps
Graphic design & user experience
You can read more about the newly listed services and get in touch to start a collaboration on the following link.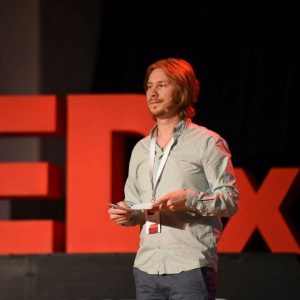 About

Zoltan Tundik

Zoltán is a self-taught publisher and events organizer who has developed several brands and services that have increased the notoriety of his company within multi-billion dollar industries. In 2018, he has become a TEDx speaker and talked about reputation management in the digital era. As Co-Founder of HIPTHER Agency, Zoltan has helped develop highly respected online news portals, virtual and in-person conferences that cater to multiple industries on 5 continents. Among the developed brands and services you can find online news portals that cover several tech industries, gaming, blockchain, fintech, artificial intelligence, and more. In parallel, the company has built a portfolio of annually organized boutique-style conferences in Europe and North America. All the events organized by his company focus on bringing a wealth of information about the latest innovation in several industries such as Entertainment, Technology, Gaming and Gambling, Blockchain, Artificial Intelligence, Fintech, Quantum Technology, Legal Cannabis, Health and Lifestyle, VR/AR, eSports and many more. Zoltan enjoys writing articles on all portals owned by the HIPTHER Agency, talking at conferences, hosting the weekly HIPTHER Talks Podcast, and loves spending time with his family. Zoltan is a duathlete who enjoys training for different international competitions which include running and cycling.