iGaming marketing and PR agency to provide editorial support for publisher's magazines and events; Sarah Blackburn joins Way Seers Board for European Gaming and Gaming Americas
GameOn, the leading iGaming marketing, and PR agency have entered into a strategic partnership with Hipther Agency, the organization behind some of the industry's biggest media publications and virtual summits and events.
Under the partnership, GameOn director Sarah Blackburn will also join the Way Seers Board for European Gaming and Gaming Americas and will provide content guidance and support for each brand's online portal and events.
The Way Seers Board consists of industry heavyweights including Nadiya Attard (director of sales at Push Gaming) Charmaine Hogan (head of regulatory affairs at Playtech) and Sissel Weitzhandler (head of legal and compliance at Play'n Go).
Their role is to help shape the content published across European Gaming and Gaming Americas, and to set the agenda for the series of Quarterly Meetups, Mini Meetups, and Gaming Summits set to take place this year.
Zoltán Tűndik, co-founder and head of business at Hipther Agency, said: "GameOn is a truly pioneering digital marketing and PR company that has provided support to some of the largest organizations in the sector for more than a decade.
"We are thrilled to be able to tap into its knowledge and experience and use it to shape our editorial strategies as well as the agendas for our Meetups and Gaming Summits. Sarah is a true industry specialist and a great asset to the Hipther Agency."
Sarah Blackburn, director of GameOn, said: "We are honored to have entered into this strategic partnership with Hipther Agency and for me to join the Way Seers Board for European Gaming and Gaming Americas to provide support alongside some of the biggest names in the business.
"The past 12 months have undoubtedly changed conferences and summits, and I am excited to play my part in ensuring the Meetups and expos run by Hipther Agency deliver the education, value, and networking that delegates are seeking."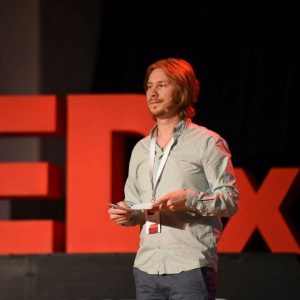 About

Zoltan Tundik

After starting out as an affiliate in 2009 and developing some recognized review portals, I have moved deeper into journalism and media. My experience has lead me to move into the B2B sector and write about compliance updates and report around the happenings of the online and land-based gaming sector. Late I have also ventured into writing and organizing conferences for several industries which include tech industries and gaming.