Hipther Agency announces virtual meetup with more than 30 strong women of TECH and Compliance

The #hipthers are already taking on the year 2021 with full strength and the focus is on continuous growth and expansions. But, besides juggling several projects simultaneously, the team is not forgetting about International Women's Day.

In our days, technology companies are implementing initiatives for underrepresented employees, providing training on how to create inclusive environments and mitigate biases, integrating diversity and inclusion best practices into all candidate, employee, customer, and vendor programs, connecting with the communities to recruit diverse talent and much more!

This is why the hipthers have decided to put together a virtual meetup on the 8th of March which will focus on Diversity and Inclusion. The meeting will be hosted via ZOOM between 9:30 CET – 11:30 CET.

The meetup is free to attend and you can register on the following link: https://techconference.eu/register-now/

The registration will also grant you access to the upcoming TECH Conference Europe Spring Edition, which will take place on the 16 of March. More details here.

The 3 hours meeting gives the opportunity to hear and engage with female tech & compliance leaders, while also contributing to a forward-thinking discussion about Diversity and Inclusion.

Among the already confirmed names, you will find:

Jovita Gabniene – Dispute Resolution & Entertainment Attorney at Ellex Valiunas (moderator)
Vilija Buteniene – COO and Co-founder at Insoftia (moderator)
Roxana Nasoi – Strategic Advocate for Privacy and Open Source. CSO at i25s ApS (Tagion Protocol)
Teuta Oruci – Founder at CleanTech360
Amy Peck – Founder & CEO at EndeavorVR
Kamile Kliukiene – COO at Reaching For Zero
Mihaela Ulieru – President at IMPACT Institute for the Digital Economy
Ana Georgieva – Recruitment and Employee Engagement Specialist at IT Labs
Martina Filipović – Senior Marketing Manager at Softray Solutions
Sima Baktas – Founder of Crypto Women Turkey
Aysun Ekşioğlu – Co-founder at E-Sports Women Turkey
Bakk Ágnes – Immersive Media Researcher at Random Error Studio
Ana-Maria Baciu – Managing Partner at Simion & Baciu Law Firm
Lyubomira Petrova – Chief Marketing Officer at UltraPlay
Lee-Ann Johnstone – CEO & Founder at AffiliateINSIDER

More names are being added daily! So make sure you do not miss out on this unique opportunity.

TECH Conference Europe series

Additionally, the team is adapting all the tech industry conferences to virtual mode. Thus, in 2021 all editions of TECH Conference Europe and the PICANTE Marketing Summit will be held online, the calendar looking the following way:

March 16, 2021 – TECH Conference Spring (Virtual)
June 15, 2021 – TECH Conference Baltics (Virtual)
July 21, 2021 – PICANTE MARKETING Summit (Virtual)
October 21, 2021 – TECH Conference Europe (Autumn Edition) – Virtual

To receive constant updates about the registration opening and agenda updates, subscribe here: http://eepurl.com/hfyZxf

For sponsorship/speaking inquiries, make sure to reach out to Andrada Marginean (B2B Sales Executive at Hipther Agency) at andrada@hipther.agency

For media-related inquiries, please contact Alexandru Marginean (Marketing Specialist at Hipther Agency) at alex@hipther.agency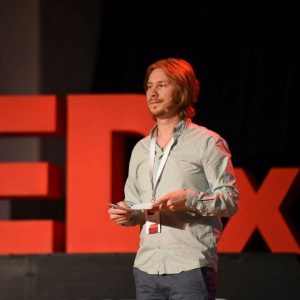 About

Zoltan Tundik

After starting out as an affiliate in 2009 and developing some recognized review portals, I have moved deeper into journalism and media. My experience has lead me to move into the B2B sector and write about compliance updates and report around the happenings of the online and land-based gaming sector. Late I have also ventured into writing and organizing conferences for several industries which include tech industries and gaming.