ABOUT HIPTHER agency
Successful,
dynamic,
and creative business
Hipther is a unique agency that builds a close connection between the audience and speakers even during online events.
Human factor and empathy allow them to differ from the market. The cooperation with their professionals is a pleasure!
HIPTHER or HIPTHER Agency is the parent brand of several leading media outlets that serve a large variety of industries and sectors. We take pride in our work and continue to grow our palette of services and exposure options for leading brands around the world. Visit our news outlets or explore our services.
Our team is committed to creating visibility of your business and the services you offer through digital media exposure and live events/conferences by building effective and stimulating environments that can serve as a platform to build your business and enhance customer relationships and experiences.
Our events attract world-class experts, way seers, achievers, and decision-makers, who are looking for solutions and innovations to help move their businesses forward.
You can browse our events calendar for more details about upcoming events or browse our past events.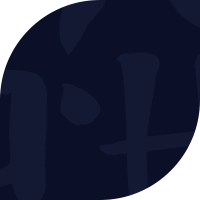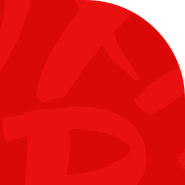 testimonials
What Our
[Clients]
Say
"An invaluable partner to us at Square in the Air. They're first off the mark every morning when it comes to the industry's latest stories – and are absolutely dedicated to making their platform one of the best out there. With a fantastic team and a loyal audience, their hard work and passion for gaming has firmly made them one of leading news sources."
"European Gaming delivers in a bespoke manner via several locally tailored events that connect a global network within the iGaming world. While you enjoy a niche event, you get a global exposure via European Gaming Media publishing channels. Quality over quantity is what describes their work the best..."
"Working with the HIPTHER dedicated team is refreshing and their dedication is evident in all aspects of their activities - from impeccable networking events packed full with interesting guests and keynotes, to the latest news digests from multiple industries. We appreciate their attention to detail, perfectionism, and creative approach to bringing new crispy ideas to life..."
"We have been working together with HIPTHER for 4 years now. The quality of content they create is one of the most interesting in the industry. They are proof that localization applies and is key for the success of physical and virtual events."
"TECH Conference on Spring 2021 certainly had many insights into the technologies and innovations happening right now, raising many pertinent content and questions. Definitely keep an eye out for future events!"
"After attending hundreds of Zoom Calls and "virtual conferences", this was one of my highlights during past 12 month: highly professional communications in advance, very well selected speakers, extremely diverse but at the same time absolutely focused not the topics. That created an enormous high value to attend - and the best: for free! Well done HIPTHERs, thats how "sharing is caring" in our world should look like! "